I'm so surprised to find out that there are still some people out there who admitted of not hearing the name J.Co or Big Apple before in their whole life

maybe to them, it's just another typical old donut shops but trust me fellas, it is super tempting, once you take a bite, you will definitely get addicted to it..
It's not super expensive neither is it hard to get..
from what i've known, j.co is located at sunway pyramid and at pavilion...
whereas big apple is located at mid valley... I'm not sure about the other locations
BUT if I'm not mistaken, Big Apple is coming to Puchong soon

I guess it will be opening one at the upcoming IoI II..
So sit tight and wait

here are some pictures to get your appetite revving: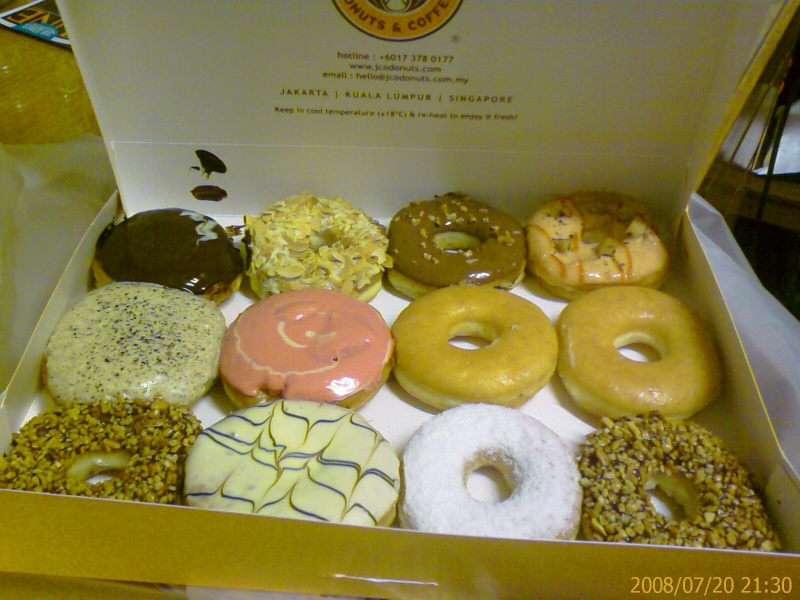 the one on your far left is called coco loco(if i'm not mistaken) , followed by alcapone, hazel dazzle, mona pisa
sec row; tiramissyou, heaven berry, then glazzy (the original flavour)
third row; jacky chunk, why nut, sugar ice, and again another jacky chunk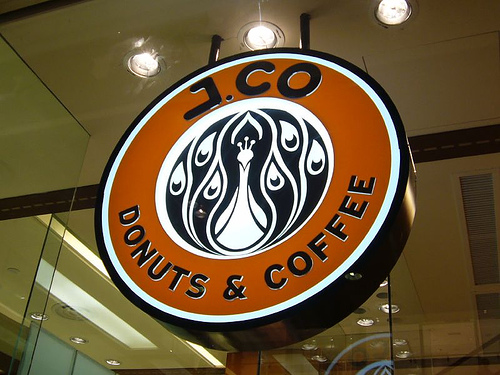 'Bout the price, not being a biased, but I personally thinks that whatever j.co offered, big apple could do the same too, with a more minimal price..
1/2 a dozen at j.co for the assorted one cost rm11 whereas 1/2 a dozen at big apple only cost a mere rm9.50..
so, the choice is up to you LoL...
I still prefer j.co though the taste for both the brands are about the same..
A word of caution tho, the line seriously is frigging long and you have got to have some patience while waiting...
but it is definitely worth the wait